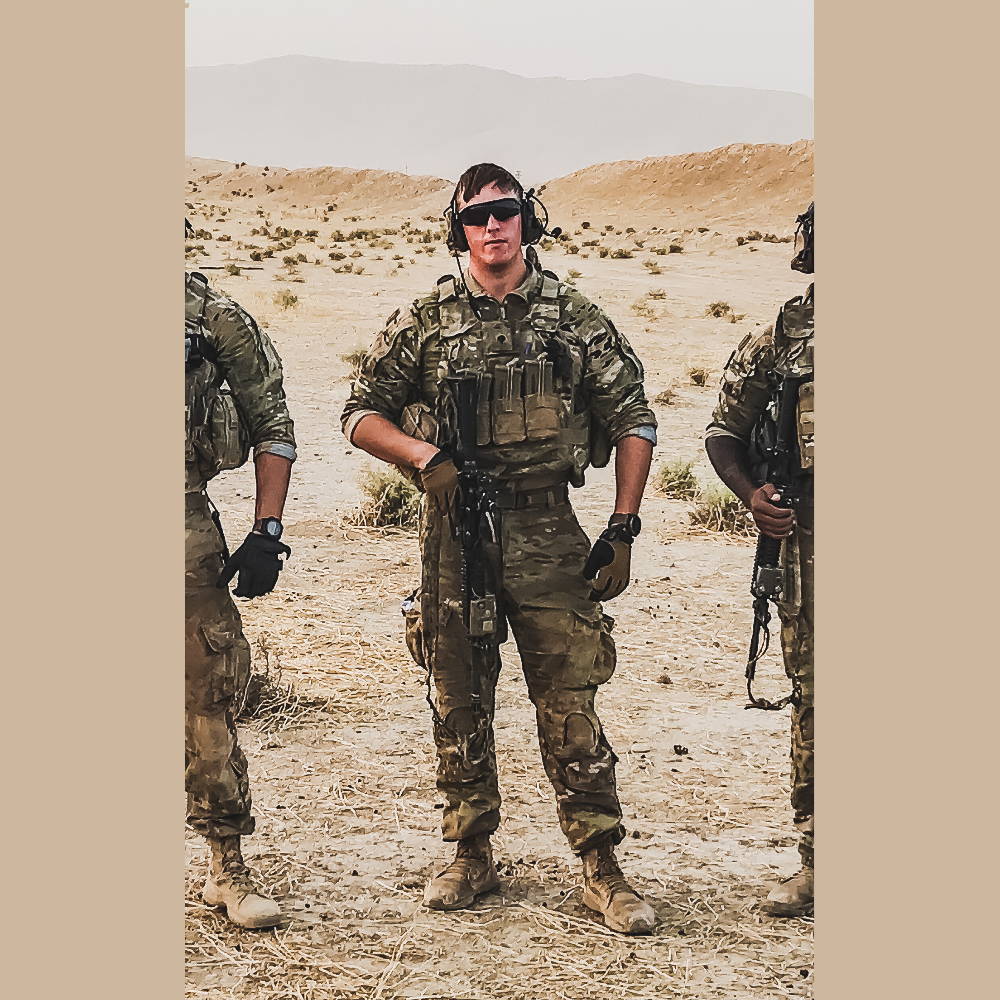 ---
1.
When did you first get interested in the military?
No one in my family has really served in the military accept for my great grandfather who passed away before I could meet him, was a pilot and I really admired that, I received a letter from him for Christmas and honestly ever since then I knew it was in my heart to be a part of this organization.
2.
Did you know right away that this was what you wanted to do for, or did it gradually evolve?
It gradually evolved, I remember us talking about doing all these different things and that benefited me in so many ways. As I learned more, I was able to really see what was possible and made sense.
3.
When did you know you wanted to join the Army?
Ever since I received the letter from my great grandfather.
4.
Tell us about the feeling you experience when you are participating in combat operations?
Everyone has a different reaction to combat, some feel safe, some feel scared and some feel nothing. Honestly, I felt confident and at home, I knew what we were up against and everyone around me knew their job, that confidence alone makes you feel safer than anything else.
5.
Could you picture yourself doing anything else?
  I do see myself doing something else, this was a great experience, but I need to do other things. This job has been a blessing and I am so happy I did this, but the job is very daunting and physically demanding, especially on the body. Currently I am working on becoming a helicopter pilot.
6.
What would you say your biggest driving force is when pursuing this calling?
My family, without Haley and my son Nash I wouldn't have near the work ethic I have right now.
7.
What do you love most about the Military? The people, the impact, the feeling?
I love the impact and the feeling of doing something no one else really does.
8.
Do you have any favorite books? (2-3 that you've gifted the most)
The book of honor, Forgotten, among heroes
---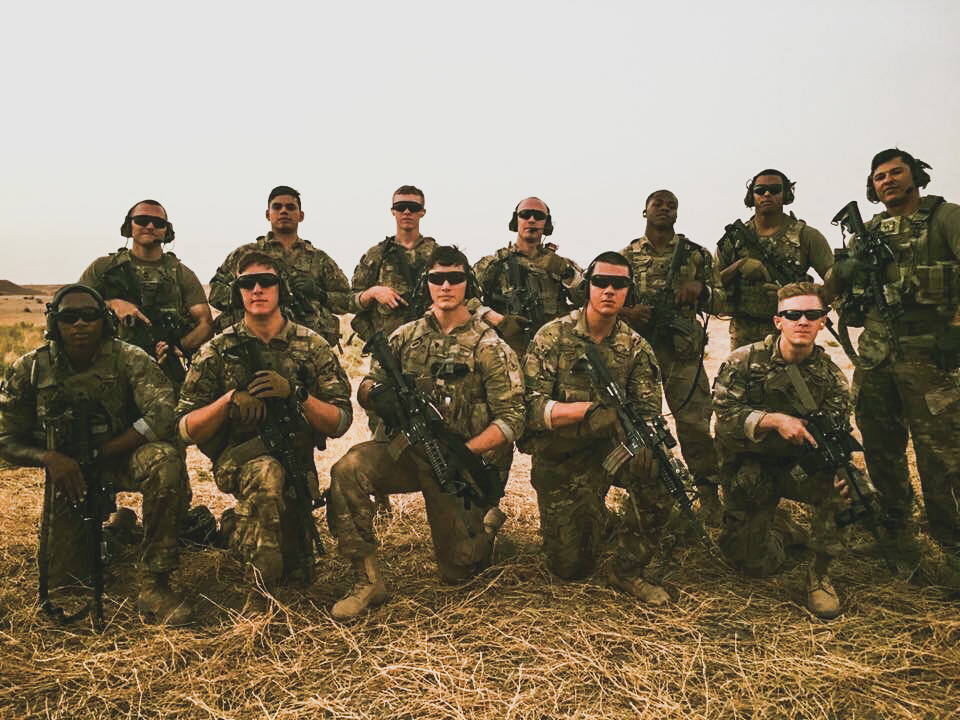 ---
9.
What methods do you use to stay true/ bring you back to why you started?
Whenever I see myself drifting from my path, I just remember my family, my wife, and the milestones I've overcome to get to this exact moment of my life.
10.
What do you want your legacy to be, what do you want to leave behind?
I don't really know what I want to leave behind, other than a happy child and the fact that I could look back and be proud of my choices.
11.
What is the mindset that you try to keep throughout your journey?
I try to have one mindset honestly, it may sound weird but the mindset of humility, making a choice based on my own morals and driving forward no matter how it turns out for me.
12.
Do you have a favorite quote or saying?
I do have a preferred saying that I thought of, as cocky as it sounds, "right time, right place, right training"
13. If you could have a gigantic billboard anywhere with anything on it, what would it say?
It would just say right time right place right training.
15. What would you do in the event of a zombie apocalypse? haha
I wouldn't want that for my family so I would do everything I could to get them out of there and If not were going out in a lot of bullets.
16. For all of the people out there who want to make the leap into pursuing either military service or their calling, what is 1-2 pieces of advice you would give?
Educate yourself and don't make it your last resort, make it your priority.
---