Jiu Jitsu Athlete and 15 Year Old Bad Ass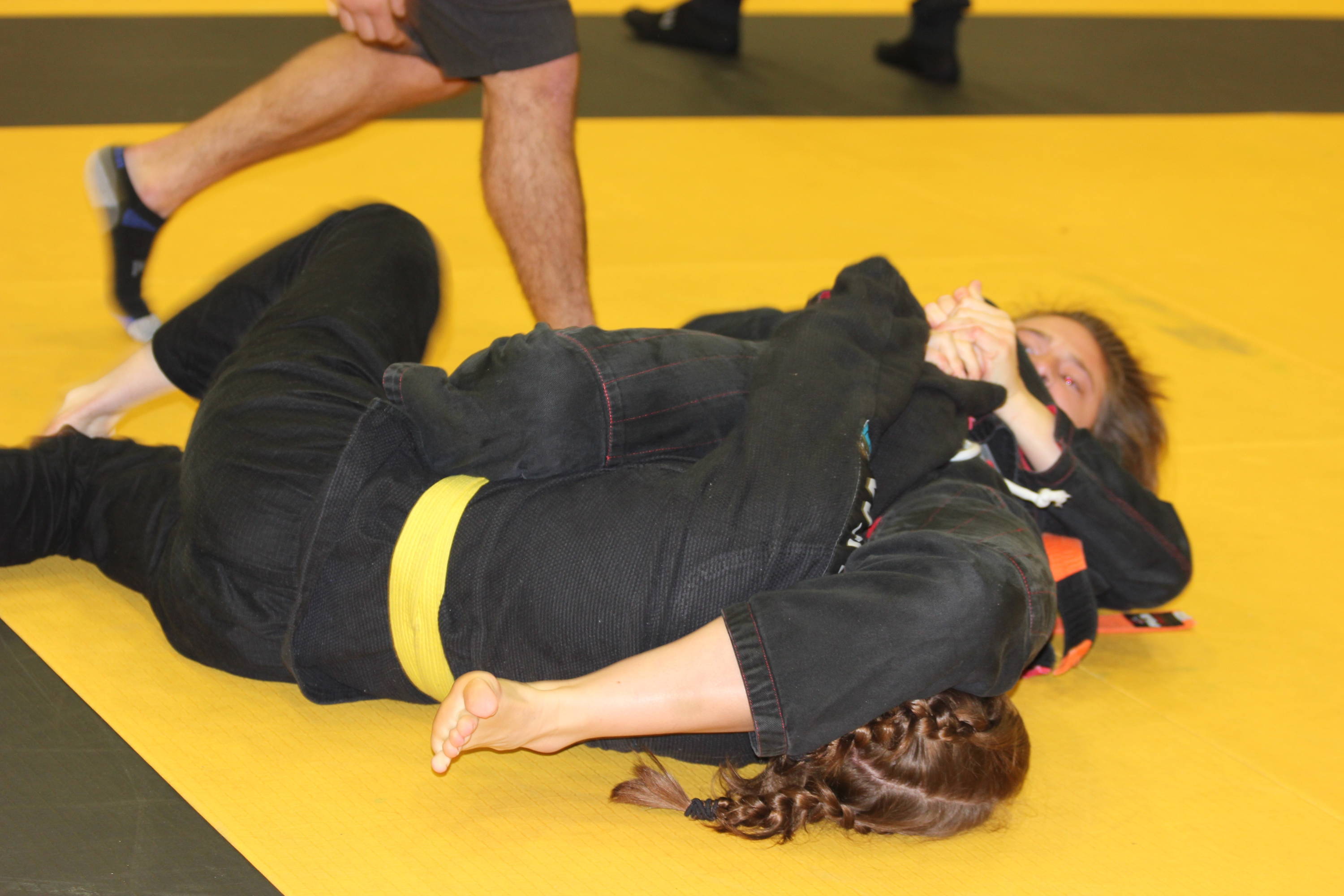 ---
1.
When did you first get into Jiu Jitsu?
  I first did jiu jitsu when I quit gymnastics ,and one day my mom picked me up from track after school and said we're going to jiu jitsu here's clothes and I did not want to do it at all I was very shy but after the first practice I was in love with the sport.
2.
Did you know right away that this was what you wanted to pursue everyday?
  Yes, after the first practice I loved coming to practice and when I did gymnastic I dreaded it like it was hell.
3.
Tell us about the feeling you experience when you are performing the martial arts or weightlifting.
  When I go against the people at practice I fell like a champion and to be honest I feel awesome because I'm just a 120
Pound girl beating up a 180-200 pound man
4.
What would you say your biggest driving force is when pursuing this sport?
  My biggest driving force when doing jiu jitsu has to be wanting to impress my coach and wanting to be the best one in the room.
5.
What do you love most about Jiu Jitsu?
  My favorite part about jiu jitsu has to be my coach.
6. Do you have any particular goals or mission that you want to accomplish?
  I want to continue jiujitsu through college and then after college I want to be a world champion or maybe during.
7. What methods do you use to stay motivated?
To stay motivated I lift every morning and that just gets my mindset for the whole day to be athletic and it just makes me have a whole different mindset through the day.
8.
What is the mindset that you try to keep throughout your journey?
I always try to keep in mind "don't quit , never give up" a kid at our school died playing football and his slogan was "don't quit ,never give up"and that's kinda always stuck on me
---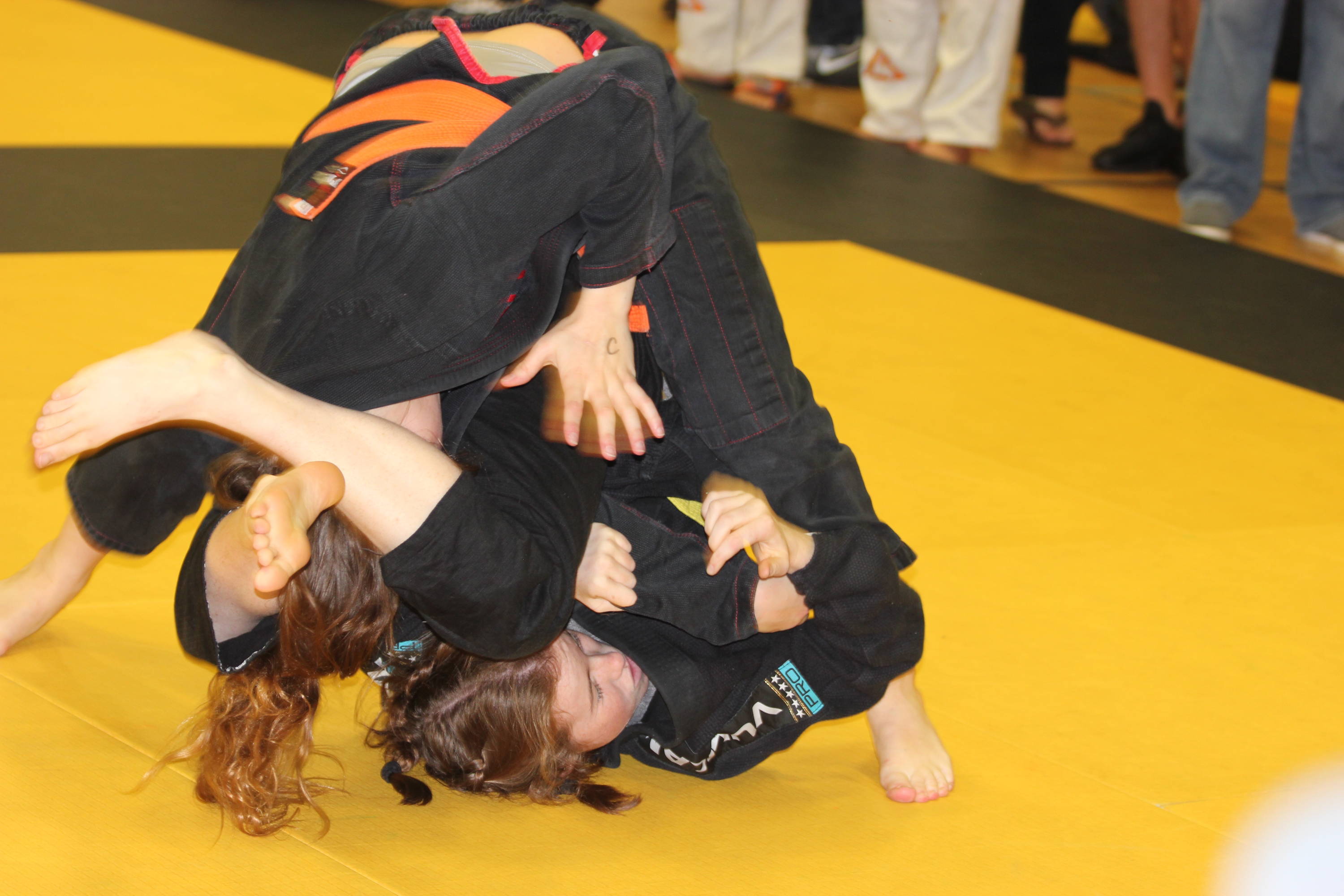 ---
9. Do you have a favorite quote or saying?
  Honestly I have 3 favorite quotes I can never pick just one lol
"Don't quit, never give up"-Taylor Haugen
"Practice doesn't make perfect, perfect practice makes perfect"-Vince Lombardi
"For god has not given us a sprit of fear but of power and of love and of a sound mind" 2 Timothy 1:7
10. What is something you believe that other people think is insane?
I think it's insane when parents are super strict and make their kids do everything they want and say, if your kid does not want to do it don't take them. Yes they should get punished when they do something wrong but my mom kinda lets us make our own decisions so we will he ready to be adults and my brother is very successful and I train basically everyday and manage a 3.0 GPA. So your kid does not have to be a robot to turn out like you want. Parents should be proud of their kid no matter what.
11. If you could have a gigantic billboard anywhere with anything on it, what would it say?
It would probably have to say: women are stronger than they think, women can protect themself too. Join jiujitsu.
12.
Do you have a favorite quote or saying?
I do have a preferred saying that I thought of, as cocky as it sounds, "right time, right place, right training"
13. What would you do in the event of a zombie apocalypse? haha
I live by Eglin air force base and it's a very big one. I would probably go there because I feel like I would be the safest there
.
16. For all of the people out there who think that they can't do something because of stereotypes (example: girls/ women in martial arts), what is 1-2 things you would tell them?
  I would probably tell them that they are stronger than they think mentally and physically and jiujitsu can help bring out your inner and outer strength.
Also I would have to tell them that, sports are the best thing someone can do as far as self confidence, self control , self respect and so much more benefits.
---